Renewed Mental Health Group
Experience renewal and well-being at our haven, where comprehensive mental health service is tailored to prioritize your unique journey. Find solace in personalized care that nurtures your mental wellness.
Guiding Your
Well-Being
At Renewed Mental Health Group, we initiate your path to well-being through personalized consultations, offering guidance attuned to your individual needs.
Therapeutic Empowerment
Empower yourself with our compassionate behavioural health therapistss. In a supportive space, Renewed Mental Institute facilitates self-exploration, helping you find strength.
Medication Harmony
Aim for mental wellness with our tailored medication support. Our mental health services ensure a balanced approach, aligning with your unique needs for holistic health.
Renewed Mental Health Group
At Renewed Mental Health Group, we stand as a beacon of support and healing, nestled in Anaheim. Our mission is to restore your quality of life through advanced treatments, offering a compassionate haven to explore challenges and build lasting solutions.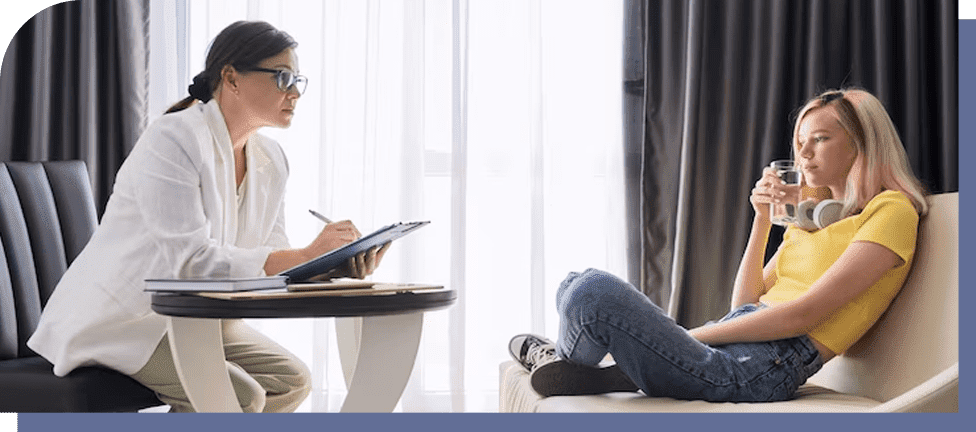 Uncover a range of specialized mental health services designed to address various challenges, with our team dedicated to delivering personalized care and fostering lasting solutions.
Telehealth
Access personalized mental health support conveniently through our secure telehealth services
ADHD
Tailored solutions and strategies for navigating Attention Deficit Hyperactivity Disorder
Depression
Comprehensive care and empathetic support for those facing the challenges of depression Anxiety
Find relief and strategies to manage anxiety with our dedicated mental health professionals
Bipolar Disorder
Specialized assistance and personalized plans for managing bipolar disorder OCD
Compassionate guidance and effective strategies for dealing with OCD.
Psychosis
Expert care and support for individuals experiencing symptoms of psychosis
Schizophrenia
Specialized psychiatric services fostering stability and well-being for those managing schizophrenia
Hyperactivity
Targeted interventions and support for individuals dealing with hyperactivity challenges

Trauma
Compassionate care and therapeutic approaches to address and overcome the impact of trauma
Adjustment Disorders
Personalized support for navigating life changes and adjustment difficulties Gender Dysphoria
Understanding care and support for individuals dealing with gender dysphoria challenges Acute Stress
Rapid and effective strategies to manage and overcome acute stress challenges
Leadership & Clinical Team
Our Leadership & Clinical Team comprises highly experienced professionals who bring diverse expertise and a shared commitment to delivering exceptional patient care. With a strong focus on innovation, collaboration, and continuous learning, our Leadership & Clinical Team is dedicated to staying at the forefront of advancements in healthcare to provide the best possible outcomes for our patients. Guided by a patient-centered approach, our Leadership & Clinical Team combines compassion, integrity, and leadership to create a supportive environment where every individual's well-being is prioritized.
Why Opt for Renewed Mental Health Group?
At Renewed Mental Health Group, our commitment to your well-being sets us apart on multiple fronts:
Board on a Transformative Journey with Renewed Mental Health Group – Your Path to a Renewed You.
Get a Consultation Right Now
Get immediate access to expert advice and personalized consultations right at your fingertips.
Personalized Path to Lasting Well-Being
At Renewed Mental Health Group, we recognize that every hurdle requires a distinct approach. Our structured process guides you through various stages, ensuring you receive personalized care tailored to your unique needs.
Find Your Support at Our Health Coaching Institute
Whether you're searching for a psychiatrist Orange County or seeking the support of a behavioral health therapist near me, Renewed Mental Health Group is here for you. Our brain wellness institute is more than a place; it's a community where your mental health matters, and we're devoted to providing the care and support you deserve.
Insurance Coverage at Renewed Mental Health Institute
At Renewed Mental Health Institute, we understand the importance of accessible mental health care. That's why we accept a variety of insurance plans to make our services more convenient and affordable for you. Explore our comprehensive mental health services with the assurance that we work with a range of insurance providers. Contact us today to discover how our psychiatric institutions near me can be a partner in your mental health journey, making quality care within reach.